Vehicle Security Operations Center (VSOC)
Utilize a best-in-class VSOC and achieve unparalleled cybersecurity,
powered by the Upstream Platform.
Schedule a Demo
A Vehicle SOC is essential to automotive cybersecurity
Automotive- Specific Vehicle Security Operations Centers (VSOCs) address the complexity of cyberattacks targeting OT networks, such as connected vehicles and their components or services.
An effective Vehicle SOC allows stakeholders to monitor vehicles, fleets, and the entire connected vehicle infrastructure in near real-time, offering cyber threat detection throughout the lifecycle of a vehicle. It is a critical element in ensuring the safety and security of vehicles, services, fleets, and road users.
Upstream's cloud-based mobility
cybersecurity solution is purpose-built for:

Easy deployment
cloud-based deployment with no hardware or in-vehicle installation req

Automotive-specific threat detection
smart mobility domain-relevant detection and analysis

Effective cyber risk management
AI-based detection with automated workflows for automatically triaging

Timely response and mitigation
AI/ML profiling enables early detection and rapid response

Seamless integrations
Pre-built fully tested SIEM integrations

Regulatory compliance
Comply with cybersecurity monitoring requirements
Operating at the core of any VSOC, the Upstream Platform offers unparalleled automotive cybersecurity capabilities by detecting known and unknown cyber threats, and improves operational efficiencies by providing automated workflows adaptable to the changing cyber threat landscape.
Multiple Vehicle SOC approaches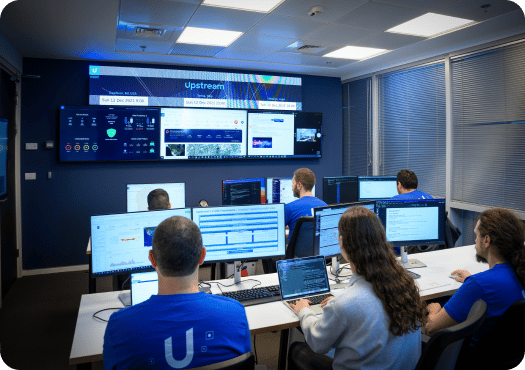 There are three recommended approaches to building a VSOC. First, organizations with an existing enterprise SOC can expand it to encompass smart mobility. Second, create a new and dedicated vehicle SOC. And third, outsource the VSOC to a managed security service provider (MSSP) that has automotive-related security capabilities in addition to IT security capabilities. The decision as to which approach a connected vehicle stakeholder should take needs to factor in operational capabilities, budgets, and risk profile of the organization. Upstream's platform complies with all three options and powers the VSOC at its core.
Learn more about Upstream's architecture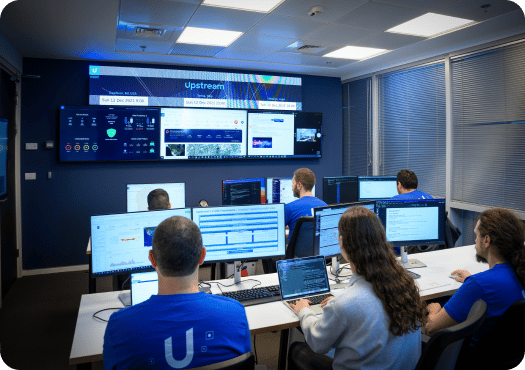 Understanding Vehicle SOC architecture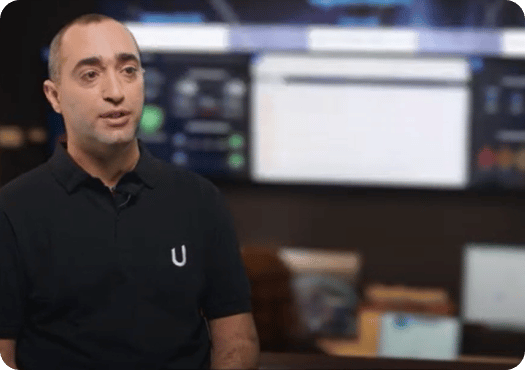 The Vehicle SOC fuses together disciplines from the IT and OT sides of the enterprise as monitoring of all aspects of the service are needed. The Upstream Platform focuses on the OT element and combines the ability to aggregate and normalize multiple proprietary data feeds, digital twin profiling of the connected vehicle environment, and powerful AI-powered detection modeling, along with security analysis and customized mobility incident alerts. The platform's pre-built integrations with leading IT SIEM and workflow solutions enable a true end-to-end VSOC.
Learn more about why cloud-based is better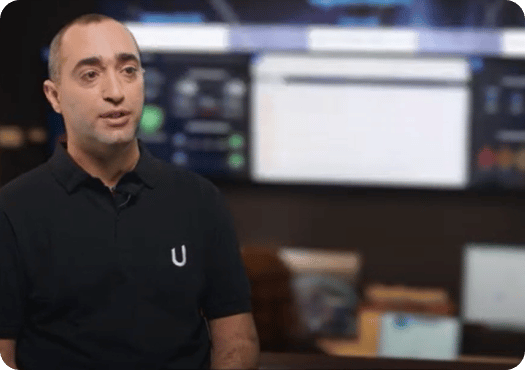 Purpose-built cybersecurity for a wide range
of connected mobility verticals